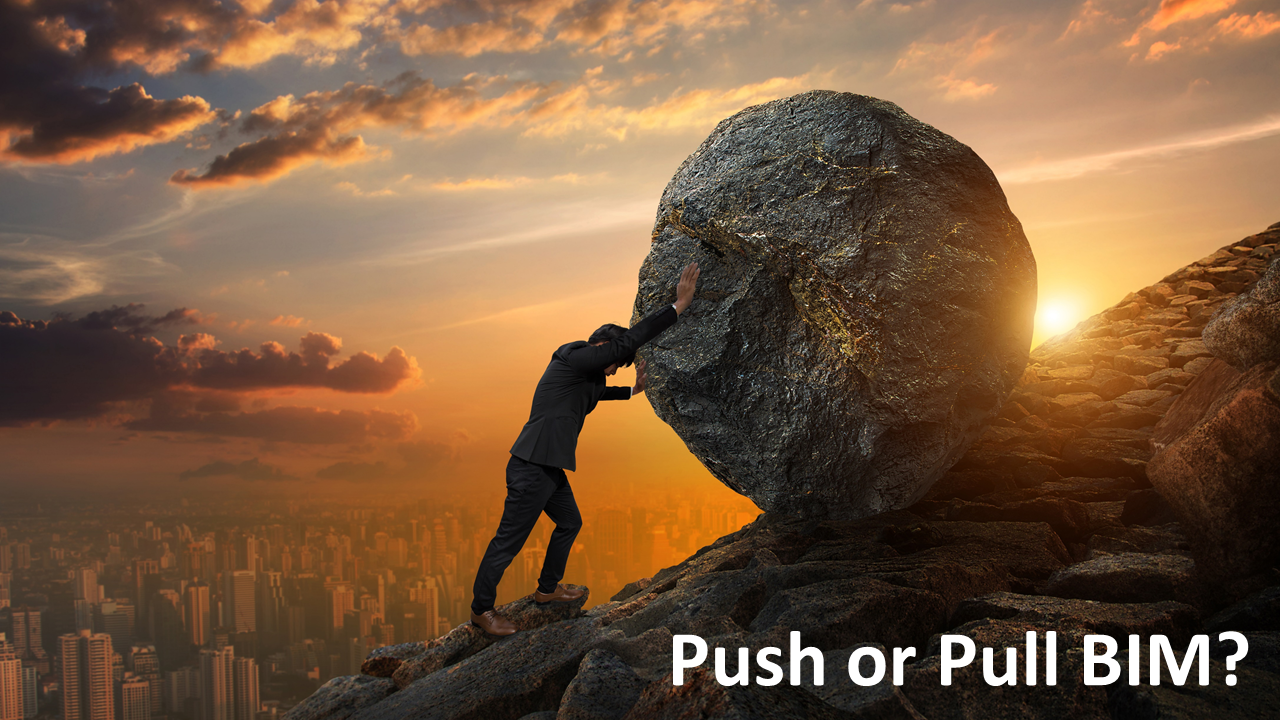 There is still we have lot to learn about BIM. And there are some old ways of working that we have to 'unlearn'. We need to retrain ourselves to adapt our business processes to benefit from the opportunities that digitalisation offers us.
A case in point is the delivery of information. We know that information is at the core of our BIM processes, however, the way in which this information is delivered has to be transformed.
In the past, we were accustomed to a push system. Sure, information was requested, however, in practice the supplier ultimately decided on how this information would be delivered. Hand-over documentation is a good case in point. At facility handover building owners are often inundated with documentation that they needed to sort through and organise.
This is true at almost every exchange throughout the design, construction and operation of a facility; be it for development approval, cost estimation etc… Essentially the supplier delivers documentation in the form they choose, and the receiving party is tasked with sifting through the mountain of data to extract the information they actually need. A second challenge is that if information is missing, it is almost impossible to identify.
Even as we are progressing to model-based workflows the 'information push' has unfortunately remained entrenched in our exchange processes. Of course, in model-based workflows we are not just pushing plans, but also models and other data sources. More often than not, the data exchange has not been customized for its intended use. Exchanged data models often contain ALL project information relevant for all project participants. This is simply overwhelming and unnecessary.
In an ideal workflow, a receiving party should request the information that they want and have it delivered to them in a form that is suitable for their use. Model View Definitions (MVDs) support openBIM workflows in delivering information as required. MVDs are filtered views of the IFC schema, built for a specific purpose. For example, I can use the 'Reference View' MVD for general coordination, or the 'Energy Analysis' MVD for energy simulation. These are use-case specific exchanges.
More significantly, it is also possible to create custom MVDs for a specific purpose. mvdXML is a buildingSMART standard to enable building owners and other information receivers to define precisely the information to be delivered to them at a given time. mvdXML is also a means to validate the information that has been delivered.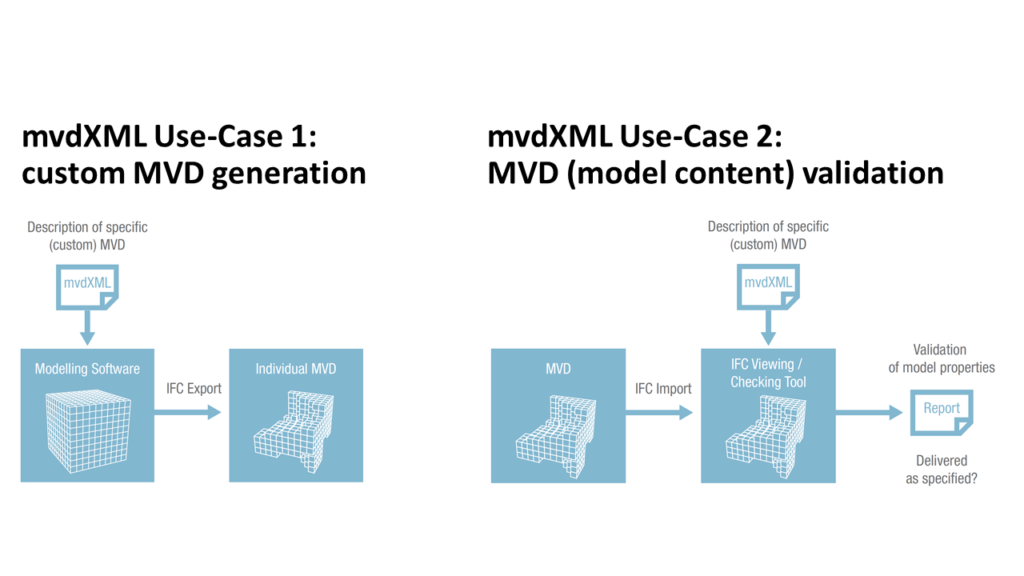 For example, let's say I am to perform a cost estimation. Using mvdXML I can create a custom MVD that the architect can use to export quantities with the IFC entities and properties that I require. Once I receive the IFC Model View Definition I can use the same mvdXML file to check whether the delivered model does indeed contain all the information that I requested.
This is a pull-system with validation! The way BIM was meant to be.
For further information see: www.buildingsmart-tech.org/specifications/mvd-overview